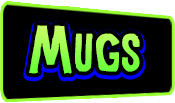 These solid pottery mugs are just what a Vixen needs after a hard day fighting crime and strutting glitter. The over-sized handle ensures they feel great to hold and the unique square-shaped design makes them the first choice out of the cupboard.
And just in case you need reminding, the Space Vixen Academy mantra, "To live and die by the Power of Disco" is printed on the inside of the rim.
These are not your average mugs.
dishwasher and microwave safe
WHITE ON matt black
Quattro Mug
WHITE ON MATT BLACK
Front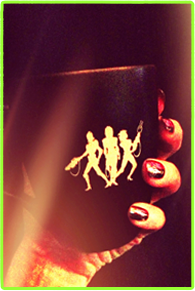 Back