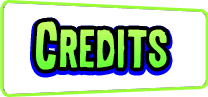 Book and Lyrics by
Charlotte Mann and Michael Fidler
Music by
Jonathan Croose and Robin Forrest
Additional Music by James Compton and Adam Meggido
Based on original ideas by Johanna Allitt, Simon Curtis, Michael Fidler and Charlotte Mann
Saucy Jack and the Space Vixens was first produced by Michael Fidler and Johanna Allitt at C Venue 19 at the Edinburgh Festival, where it won a Fringe First award for dramatic innovation and outstanding new production.
It opened on 9th August 1995 with the following cast and crew who were instrumental in its creation:
DR VON WHACKOFF
MITCH MAYPOLE
BOOBY SHEVALLE
SAMMY SAX
SAUCY JACK
CHESTY PROSPECTS
JUBILEE CLIMAX
ANNA LABIA
BUNNY LINGUS
Stage Manager
Drums
Costume Design
Lighting Design
Stage Design
Muscial Director
Musical Staging
Director
Ashley Wengraf
Simon Curtis
Christopher Ziter
Daniel Wexler
David Roden
Jessica Higgins
Chloe Hughes
Jessica Naish
Johanna Allitt
Tiffany Strawson
Robin Forrest
Sara Perks
Bruno Poet
Amy Smyth
Jonathan Croose
Johanna Allitt
Michael Fidler
Saucy Jack and the Space Vixens premiered in the West End of London, produced by Ian Lenagan for Counterpoint Theatre at the Queen's Theatre, Shaftesbury Avenue on 25th March, 1998.
It was later produced at The Venue, Leicester Square by Glenn M. Stewart, opening on November 8th 2005.
Saucy Jack
and the
Space Vixens
"Who am I to stand in the way of justice?"
T
he rocky horror show for the millenium!
Daily Mail